The Black Vault a obtenu par FOIA des emails de la NASA. Rien n'est clair, mais il est certain que cela cause, et même échange des informations.
Jay Stratton était l'ancien chef de la Space Force.
Jim Bridenstine était l'ancien administrateur de la NASA avant Bill Nelson
Bien sûre tout cela reste mystérieux, on me sait pas trop de quoi ils parlent.
Qu'est-ce que le realmnifboisssinle ? The Black Vault a promis de nous en dire un peu plus, je mettrai à jour.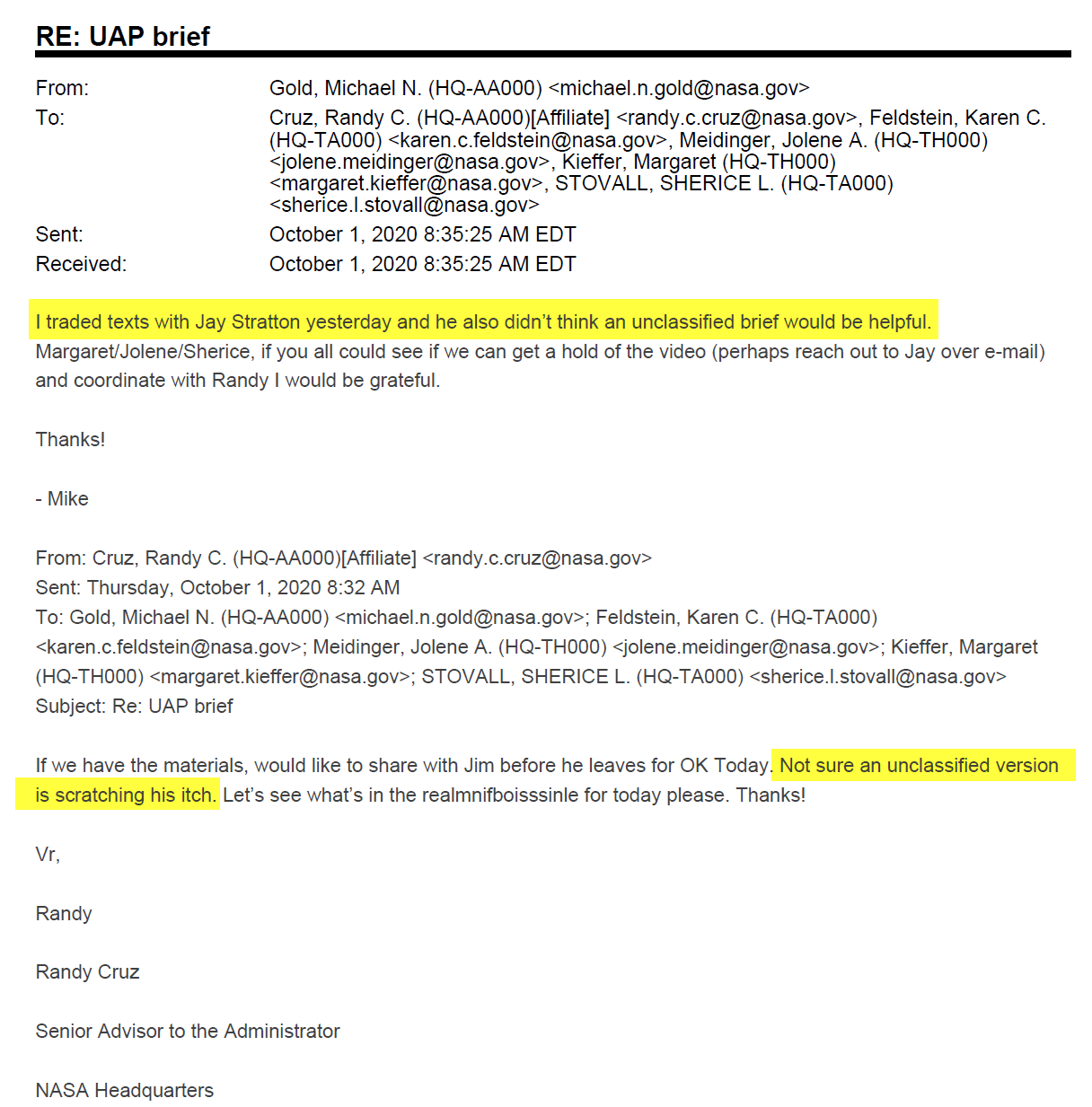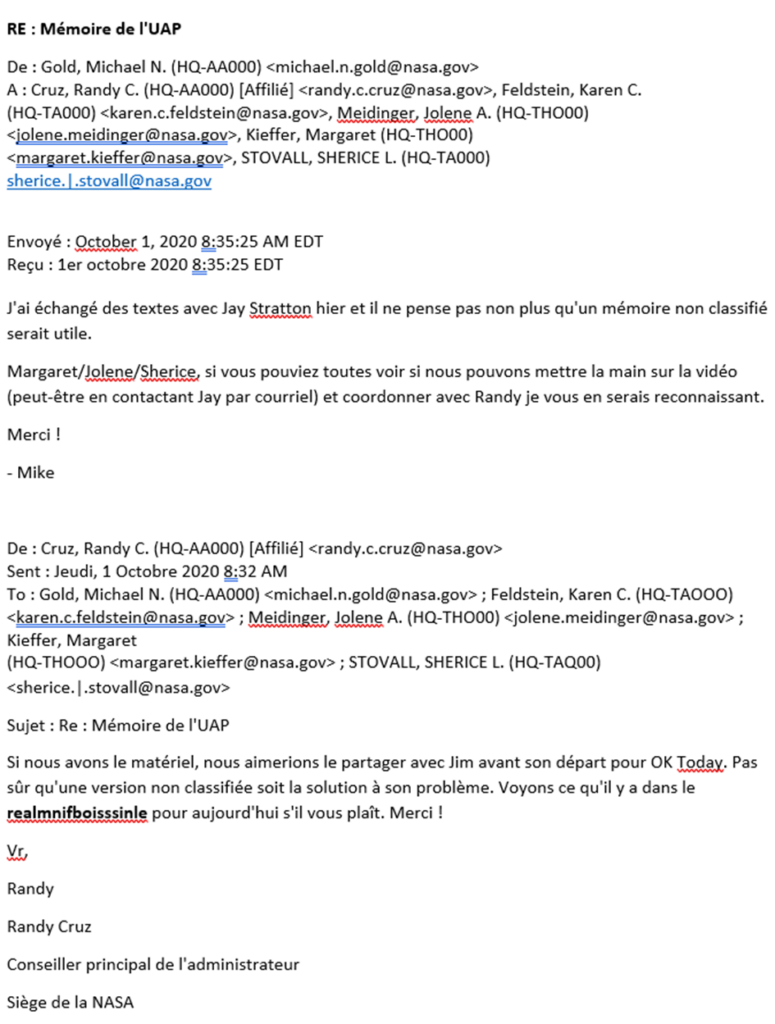 Une chose est certaine, il y a des centaines de pages qui trainent un peu partout, dans une réponse mail à The Black Vault…