https://www.theblackvault.com/documentarchive/unidentified-aerial-phenomenon-uap-security-classification-guide-id04-030-naval-intelligence-activity/
Il s'agit du guide de classification de sécurité des phénomènes aériens non identifiés (UAP), ID#04-030, Naval Intelligence Activity, communiqué à The Black Vault via le dossier FOIA DON-NAVY-2022-000883.
« Ce guide de classification est publié dans le but d'identifier des sujets spécifiques d'information associés à l'Office of Naval Intelligence, Unidentified Aerial Phenomenon (UAP) Task Force, qui répondent aux normes et critères de classification et de protection conformément à l'Executive Order (E.O.) 13526, « Classified National Security Information », tel que modifié, et à ses directives d'application. »
Le guide en anglais est visible ici sur le site de The Black Vault.
https://documents2.theblackvault.com/documents/navy/DON-NAVY-2022-000883.pdf
Pour ma part j'ai effectué une traduction en français ; j'entends bien que cela reste assez obscure, mais on voit bien qu'il y a :
Des UAP
Des témoignages
Des détections par des systèmes d'armement actifs ou passifs
Un intérêt prédominant pour en comprendre la nature et l'origine, leurs capacités, leurs performances et leurs signatures
Une crainte pour la sécurité nationale
Un système de reporting
Un système de classification
Des informations qui ne peuvent être dévoilées, pour toutes raisons que ce soit
Note : Ce document est issu de la UAP Task Force, dissoute au profit de la nouvelle entité.
Est-ce que cette recherche des UAP est toujours en cours ? Bien il semble que oui car maintenant un programme conséquent a été voté pour 2022, donc le mystère ne semble pas résolu…
Traduction de la lettre d'accompagnement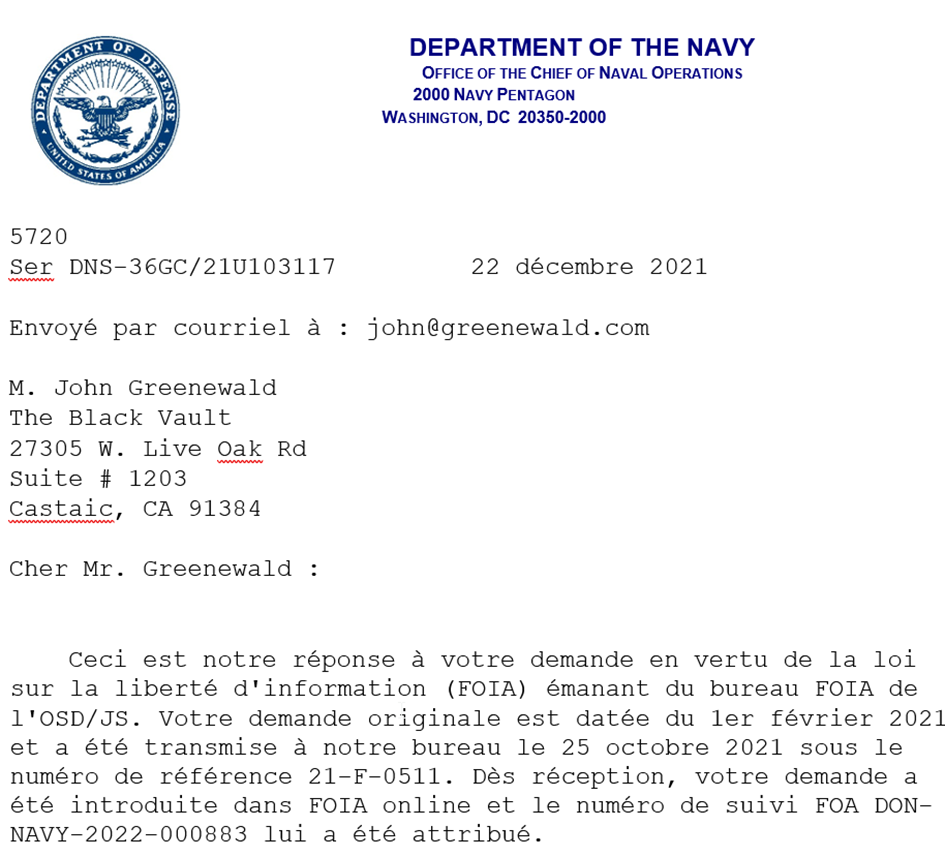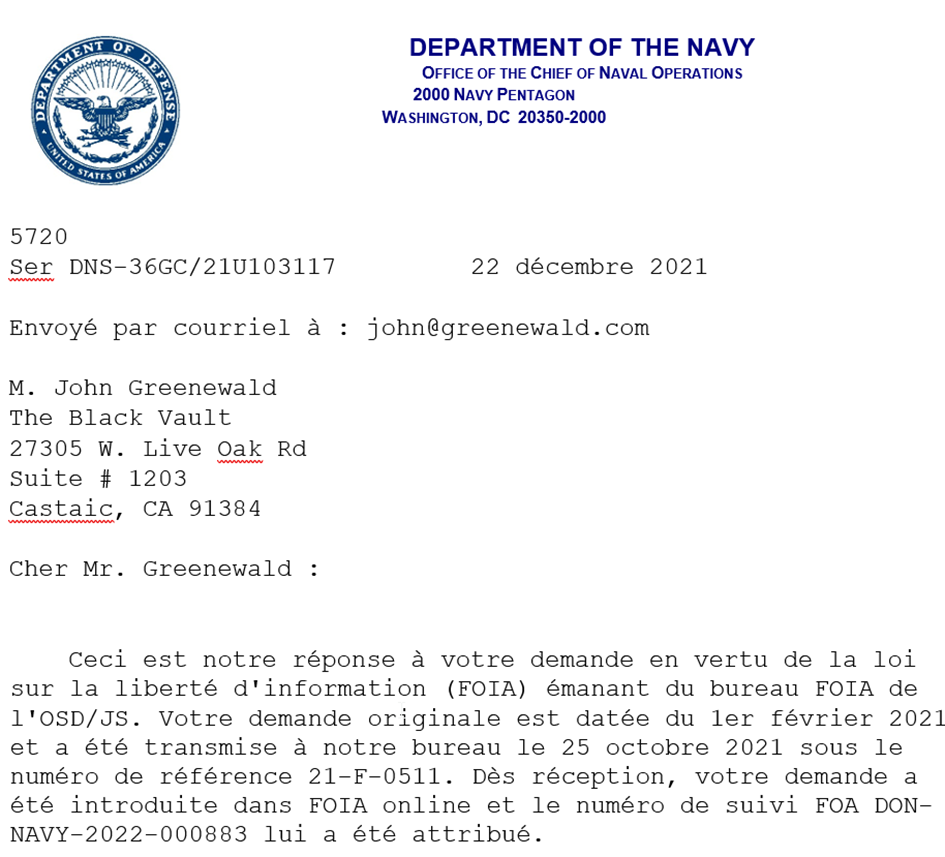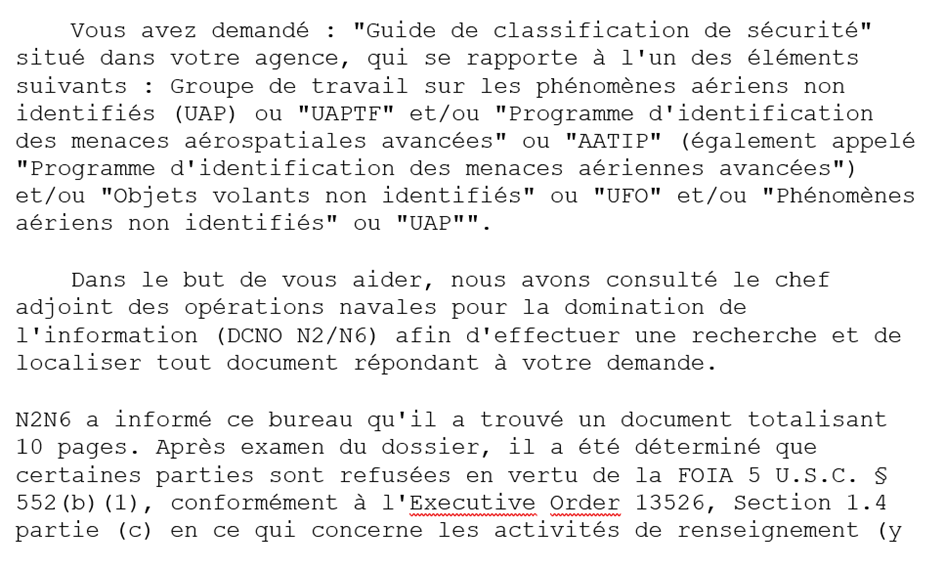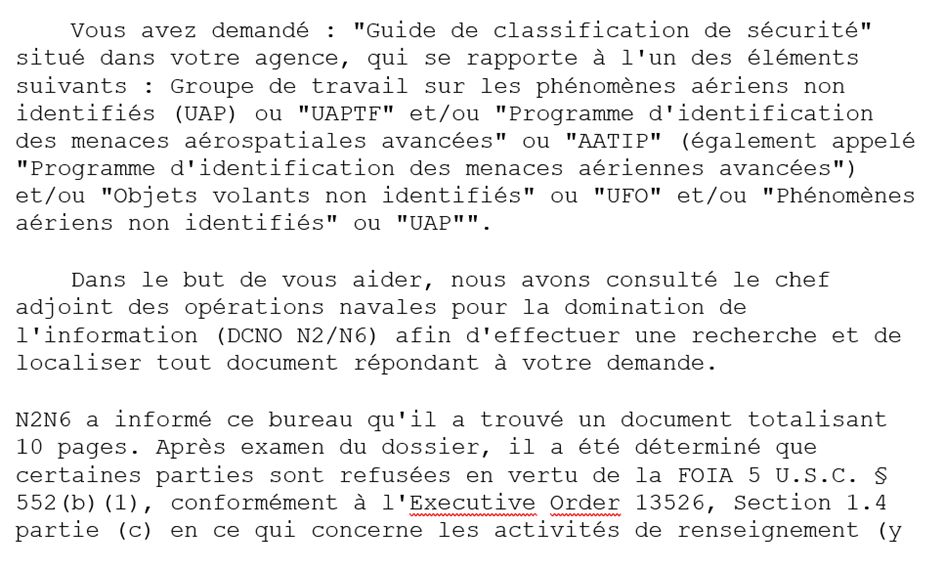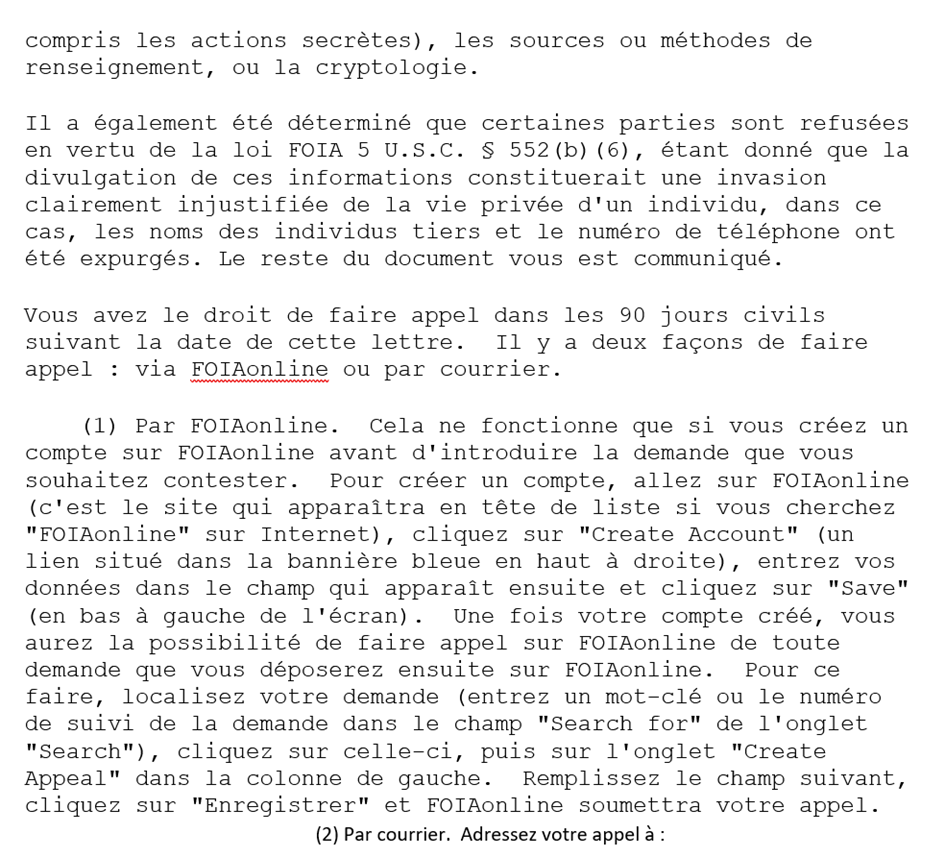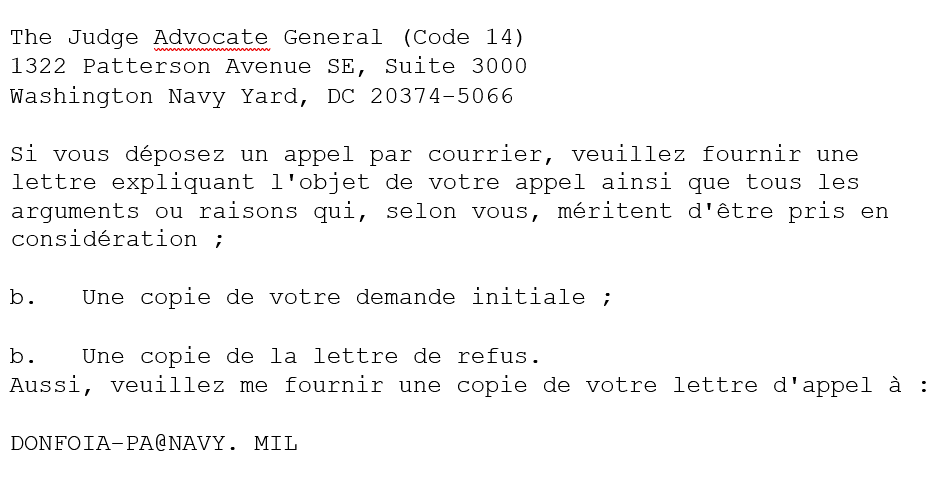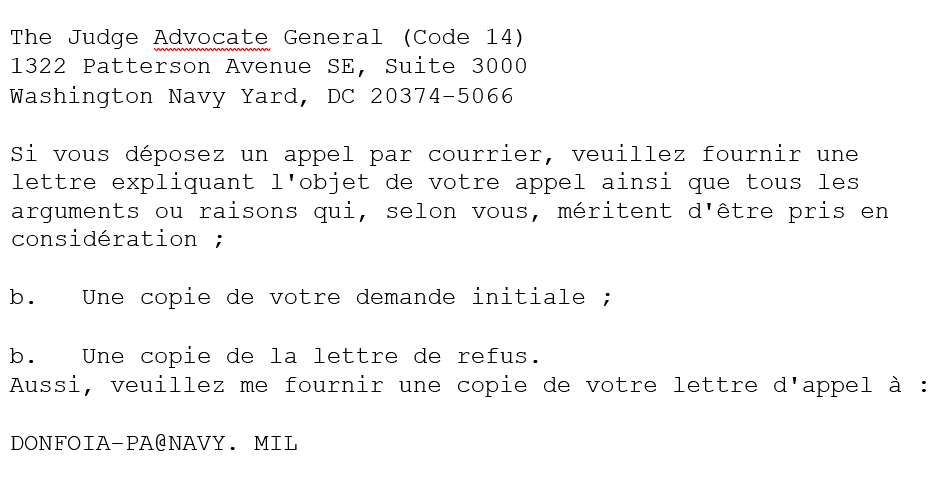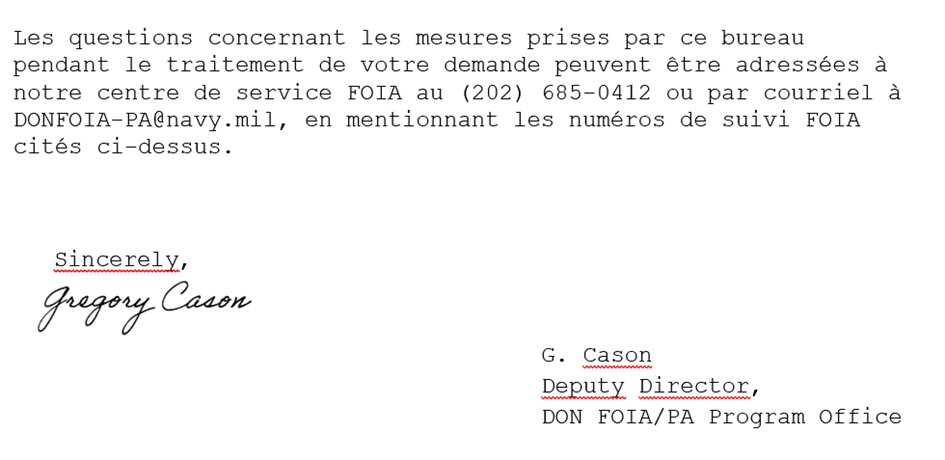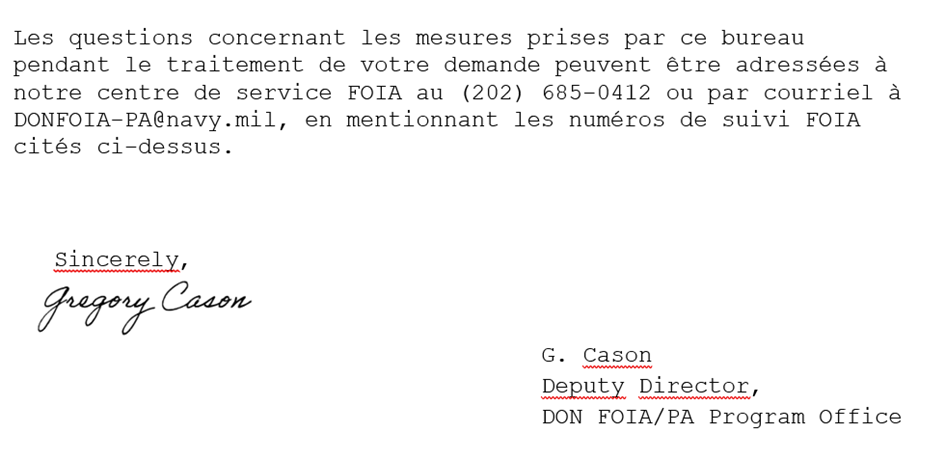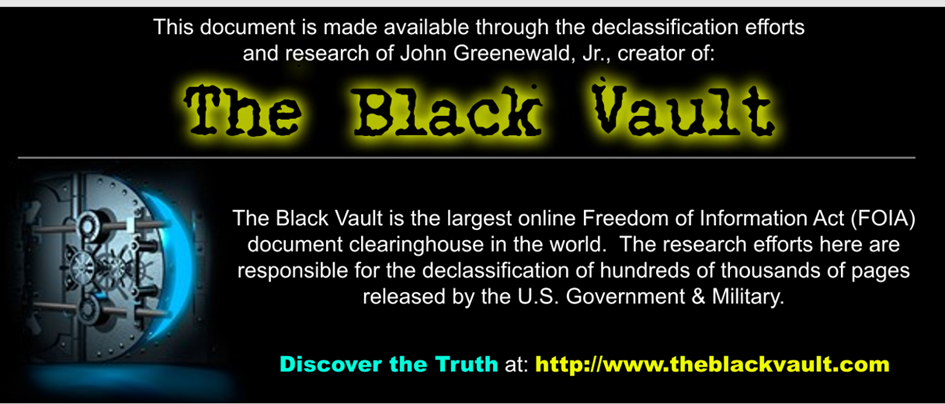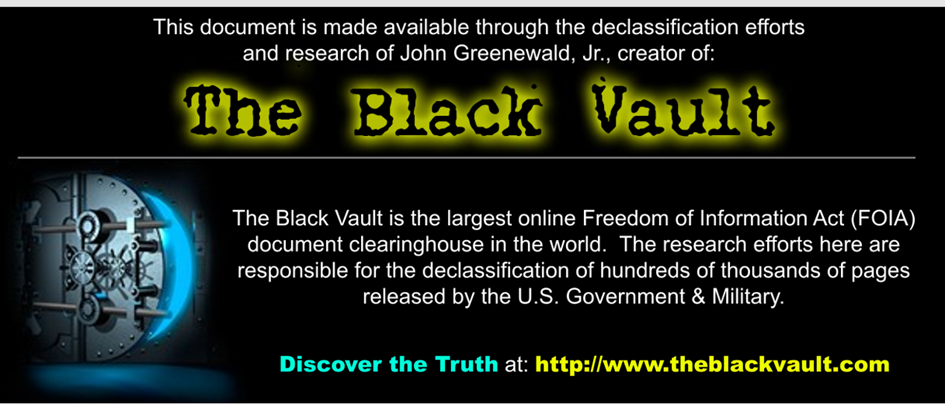 Traduction du document